Summer Camp
 SCIENCE SUMMER CAMPS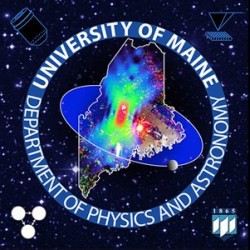 Thank you to everyone who participated in our 2016 Science Summer Camps! We look forward to seeing you again next year!!
---
If you have any questions or would like to submit registration forms, please contact us at:
Science Summer Camps
120 Bennett Hall
University of Maine
Orono, ME 04469-5709
phone: 207-581-1039
fax: 207-581-3410 ***
email: physics.camp@umit.maine.edu
*** Please include a cover sheet with all faxes stating the Science Summer Camps as the intended recipient.
We offer an early drop off/late pickup service for $5 per child per day or $20 per child per week. Please inquire with physics.camp@umit.maine.edu.
Spread the word by liking us on Facebook!