Neil F. Comins
Neil F. Comins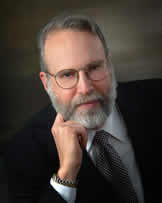 Professor of Physics
Dr. Comins is not accepting new graduate students.
1972  B.S., Cornell University
1974  M.S., University of Maryland
1978  Ph.D., University College, Cardiff
Office: 314 Bennett Hall
Phone : (207) 581-1037
Email: galaxy@maine.edu
Heavenly Errors
Sources of Misconceptions by Neil F. Comins from proceedings of Third International Seminar on Misconceptions and Educational Strategies in Science and Mathematics, held at Cornell University.
Authors' Guild – Neil Comins with links to all of his books, a biography, and links to purchase through Amazon.com and Barnes & Noble.com.
Research Interests:
Science Education Research
Galactic formation, structure, stability
Evolution Stellar Stability
Observational Astronomy (optical, radio)
Computational Astrophysics
General Relativity
Recent Publications
Favia, A. Comins, N.F., Thorpe, G.L. and Batuski, D.J. "A Direct Examination of College Student Misconceptions in Astronomy: A New Instrument." J Rev Astron Educ Outreach, 1 (3), A-3. umaine.edu/wp-content/uploads/sites/80/2015/09/Favia2015JRAEO.pdf
Favia, A., Comins, N.F. and Thorpe, G.L. "A Direct Examination of College Student Misconceptions in Astronomy: Validity of the Astronomy Beliefs Inventory." J Rev Astron Educ Outreach, 1(3) A-3. http://physics.umaine.edu/wp-content/uploads/sites/80/2015/09/Favia2014JRAEO-2.pdf